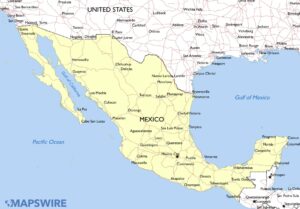 Pi's Managing Director Mike Riding met with new Mexico distributor, Instrumentacion y Control LAYJA SA de CV (Iclayja) during a two week trip to the US and Mexico in June 2017.
Training new distributors
Mike visited Iclayja's head office in Mexico City and met with Sales Manager, Laura Hernandez and Applications Engineer, Javier Hernandez Angel who will be Pi's primary contacts in Mexico. He provided initial training on Pi's controllers and sensors including chlorine dioxide, ozone, turbidity and dissolved oxygen.
Of the visit, Mike said:
"After a successful 2016, it makes sense to spend time finding and training new distributors as well as developing our current ones. Following a successful campaign, we were lucky to find a company as eager as we are to show off the many features of Pi's products. Iclayja will be great partners and we look forward to seeing what the future holds for Pi, Iclayja and sales in Mexico."
Following Mike's visit, Iclayja quickly made their first sale of a CRONOS
®
HaloSense in July 2017.
For more information about Pi and their work in Mexico, please visit www.processinstruments.mx.