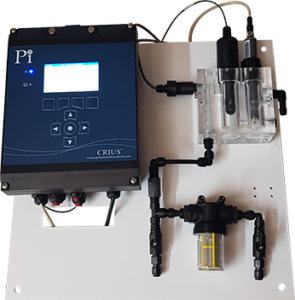 Swimming Pool Controllers (AquaSense) from Pi have been chosen by Link Automation to be offered to their existing and new customers.
Who are Link Automation?
Link Automation, based in New Jersey, have now installed more than ten AquaSense across the North East of America and have been so pleased with the results that they are private labeling the instrument and making it their primary offering for the pool industry.
When asked why Link had chosen the AquaSense swimming pool controller from Pi, Chris Tedeschi of Link Automation said:
"We have been looking for a great quality controller with the option of using ORP or chlorine sensors for the main pool control for a little while and having installed more than ten of Pi's AquaSense we are convinced we've found it. The quality of the sensors is absolutely great and that leads to perfect pool control and happy customers. There are also some great features like full cloud based remote access."
When asked about the expansion into the North America Swimming Pool Market Mike Riding, Pi's Managing Director said:
"The American Pool Market provides particular challenges with some very established players. Pi is very happy to work directly with Link Automation in the North East of the US. Link are a very professional team with a reputation for quality and service, and we are confident that we will make significant inroads into the commercial pool market as we offer a number of benefits over our more established competitors, including Variable Frequency Drive control that can provide the user with significant energy cost savings!"
Pi is currently actively seeking Pool Supplier partnerships with companies who service the Pool Industry in other areas of the US. For more details, please visit the
website
or feel free to
give us a call
.