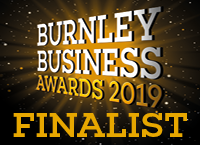 Celebrating local businesses across Burnley, Process Instruments (Pi) are pleased to announce we've reached the finals of the Burnley Business Awards 2019!
Pi's award nominations
The awards recognise the achievements of Burnley's business sector, rewarding them for all their hard work.
Pi is pleased to be shortlisted for four awards at the Burnley Business Awards 2019;
Growing Business of the Year
Innovation Award
International Business of the Year Award and the
Burnley Business of the Year Award.

When commenting on Pi's nominations, Managing Director Mike Riding said:
"We're really excited to be nominated in four categories at this year's awards. The Burnley Business awards are an event we always look forward to and we can't wait to attend. We'd like to take this opportunity to wish all our fellow finalists good luck and we look forward to seeing you all there!"
Held at Towneley Hall in Burnley on Thursday 20th June, the Burnley Business Awards ceremony will see businesses across Burnley and Padiham come together to celebrate their success.
Contact Process Instruments today!
As a global supplier of water analyzer instrument solutions, Pi supplies customers in over 50 countries, with offices, a laboratory and new manufacturing facilities operated in Burnley.
If you would like to learn more about the leading services that we provide, please do not hesitate to contact a dedicated member of the Pi team today.