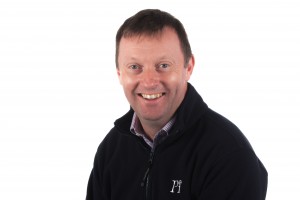 Responding to customer demand, Process Instruments are opening a new company, Process Instruments (IRL) Limited, to be based in Cork.
New Ireland Office Will Supply The Entire Pi Range
In order to provide Irish customers with the best service possible, as of the 1st of November 2017, Process Instruments (IRL) Ltd. will be the point of contact for all sales enquiries from Ireland. The new Ireland office will offer the same range of products as the UK office, including turbidity monitors, coagulation controllers and chlorine analyzers.
Process Instruments' Managing Director, Mike Riding said:
"With more and more customers in Ireland, by opening this new office we can provide better service and support to all of Pi's customers in Ireland. I am very happy to announce that Tim Harte will be joining us and he is the perfect person to provide sales and applications support on the ground and continuity for our Irish customers."
Ireland's brand-new office will be managed by Tim Harte. With over 20 years of industry knowledge, covering sales, engineering and production, Pi are confident that Tim will be a great asset to the already well-established team. Tim has already built a strong working relationship with Pi, having worked together for a number of years before finally making the move to join in November 2017.
When asked about joining the team, Tim said:
"I am always struck by the can-do attitude and team work shown by everybody at Pi. I always felt that I was part of the Process Instruments team even if I was not one of their employees. Now I am I will be able to provide even better support and backup to my customers in Ireland."
Tim has gained an extensive knowledge of our products and has worked with us on a number of projects, such as supplying Kilva Water Treatment Works with four of Pi's
TurbSense turbidity monitors
as well as supplying Pi's
CRIUS®
controller to
Kerry Ingredients
in Cork.
For more information or to place an order within Ireland please visit our website or feel free to give us a call.